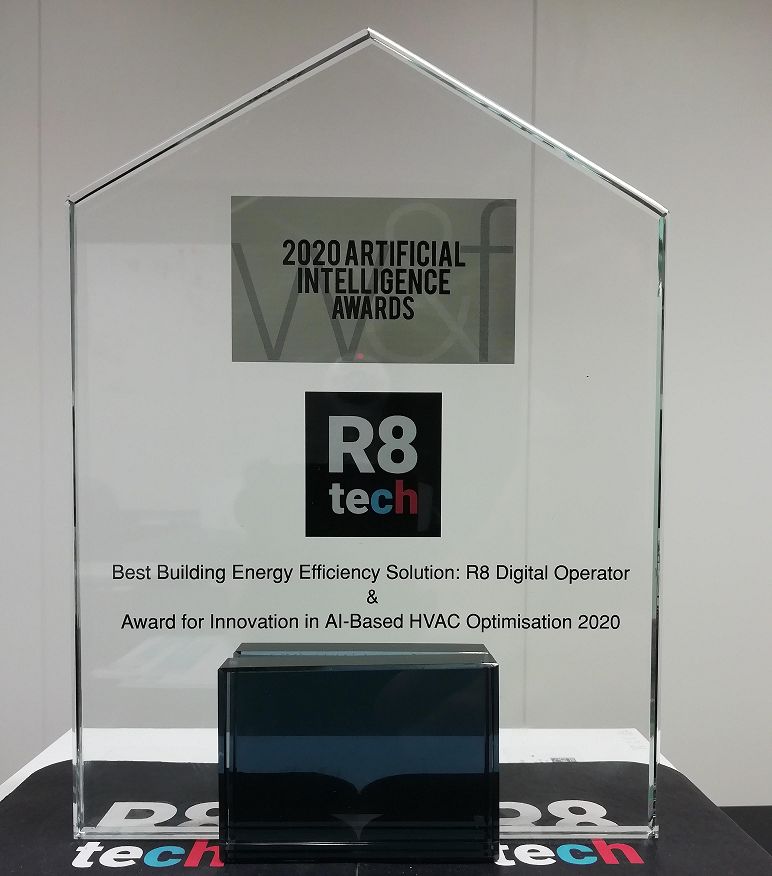 17 Feb

R8 Technologies has been awarded the Best Building Energy Efficiency Solution

Winners' for the 2020 Artificial Intelligence Awards proudly hosted by Wealth & Finance have been announced. R8 Technologies has been awarded by the Best Building Energy Efficiency Solution: R8 Digital Operator of Award for Innovation in AI-Based HVAC Optimization 2020.

R8 Technologies is a technology company that has developed a unique tool – R8 Digital Operator that takes commercial buildings' technical management to the next generation by ensuring highest indoor climate comfort and energy efficiency with Artificial Intelligence.

According to R8 Technologies' CEO Siim Täkker, "given the influx of emerging technologies resulting in many innovations within the real estate industry, it is clear that the near future will look very different from the recent past. Also, an artificial intelligence developed by R8 Technologies or any other tech company is becoming more and more traditional. I believe most of the decision-makers in the commercial real estate sector understand it very well."

R8 Technologies is active in 12 different countries across the EU, including Finland, Portugal, Austria, Netherlands, Poland etc. Company's HQ is located in Tallinn, Estonia. Among the clients are WeWork, CBRE, EDP, Radisson BLU, EfTEN Capital and others. R8 Digital Operator is operating over 650.000 sqm of commercial buildings today, and the area will triple in 2021.

R8 Technologies is a member of PropTech Finland, UK PropTech Association, PropTech Bulgaria, PropTech Baltics and GreenTech Alliance.

Wealth & Finance International is published by UK B2B publishing house @AI Global Media Ltd, a B2B digital publishing group established in 2010. Wealth & Finance is dedicated to providing fund managers and institutional and private investors around the world with the latest industry news across both traditional and alternative investment sectors.