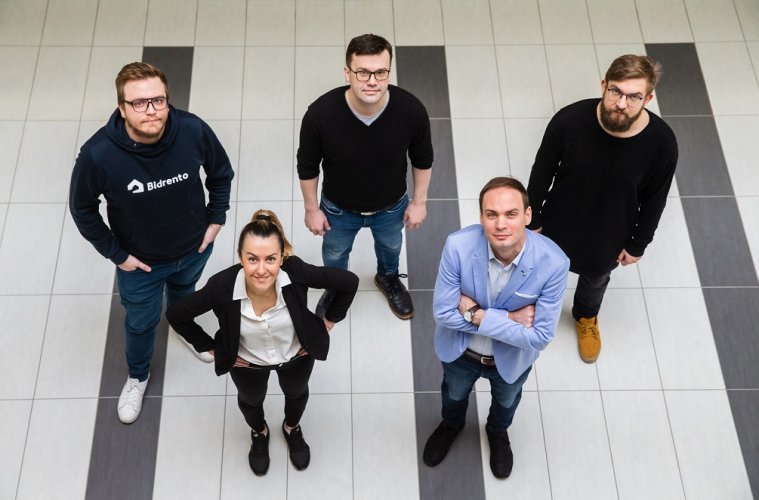 01 Apr

From our members: BIDRENTO RAISES FUNDING FOR CENTRAL EUROPEAN EXPANSION

Estonian startup Bidrento said it has raised an undisclosed investment from the founders of Pipedrive for expansion of its rental property management platform in Central Europe.

The round was led by Timo Rein and Urmas Purde, founders of the sales management software company Pipedrive, and joined by Peep Vain, Taavi Kotka, Ivo Mägi and other local real estate investors.
"As a property owner myself, I'm familiar with the management problems that come with it, so I know that the problem they're solving with their product is very real."

Urmas Purde, one of the founders of Pipedrive
Bidrento was founded by Natalja Napsep, Taavo Annus and Umar Zarip with the aim of integrating all rental property management actions into one multi-tasking platform. By automating and facilitating activities, such as drafting and signing contracts, conducting tenant background checks, managing day-to-day problems, and sending out bills and reminders, the platform allows landlords, letting agents and property managers to spend less time on manual paperwork and focus on strengthening their business.
"The main goal of rental property investors and management companies is to grow their portfolio and maximize their profits."

Bidrento's co-founder and CEO Taavo Annus
Bidrento said it has become the number one rental property management software in the Estonian market, growing 25-50% each month for the last six months.