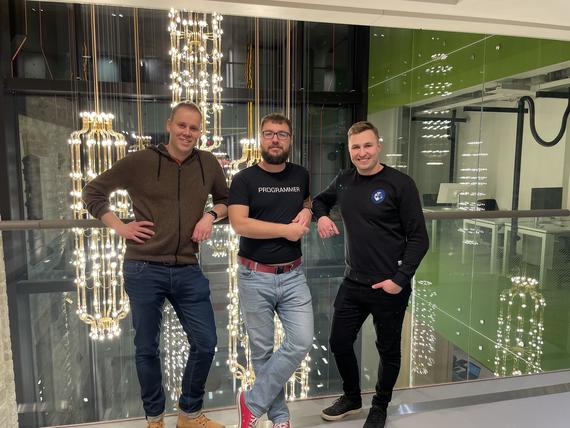 26 Jan

Builderhead raised one million in seed funding!

A nordic contech startup Builderhead raised $ 1 million in seed funding for next-generation project management software for the construction industry.

The round was led by Finnish venture capital firm Superhero Capital. New seed investors also included Ari Aarniovuori, a former Admicom director.

The company's previous investors also made additional investments, including well-known angel investors Ali Omar, Henry Nilert, Stefan Lindberg and Pekka Ylitalo. Also, founders of the real estate and construction technology companies Jydacom and Buildercom, Tuula Pitkänen, and Juha Aspinen took part in the funding round.
Builderhead invests in product development and growth
In the near future, the company focuses on product development and growth and aims to expand into international markets
"We've been really lucky to have been able to develop our software with the best and fastest growing construction companies in the Nordics. Besides, the software is already in use in Spain, and we will explore new markets during this year. With this new funding, we will also strengthen the team with several new hires," says Julius Tuomikoski, the Co-Founder of Builderhead.
New technologies are the key to better profitability
The digitalization of the construction industry has been accelerating during the past years, and investments in technology start-ups have more than doubled in the last ten years. McKinsey & Company has estimated that the size of the construction software market will grow from the current $ 2 billion to about $ 5 billion by 2030.
"The construction industry is one of the largest industries in the world, but the use of digital tools is still very low compared to other industries. However, change is happening at a rapid pace, with construction companies adopting technologies that are streamlining their operations and increasing their profitability. The Builderhead team has an excellent background, combining strong technology expertise with experience in the construction industry. Builderhead's approach and easy-to-use product have shown at a very early stage that it generates significant added value for construction companies," says Jussi Pyörre, a partner at Superhero Capital, the lead investor of the round.
Builderhead
Builderhead is an easy-to-use project management software that helps you to increase efficiency and reduce costs on construction projects. It connects teams and tools throughout all project stages. For more information, visit www.builderhead.io
Superhero Capital
Superhero Capital is an early-stage venture capital firm based in Helsinki, Finland. The firm also has team members in Estonia and Latvia. Founded in 2015, Superhero Capital manages €60M across two funds and focuses on seed investments in Finland and the Baltics. The firm's portfolio consists of companies such as Fractory, Leadfeeder, Singa, Valohai, and Zadaa. For more information, visit www.superherocapital.com.