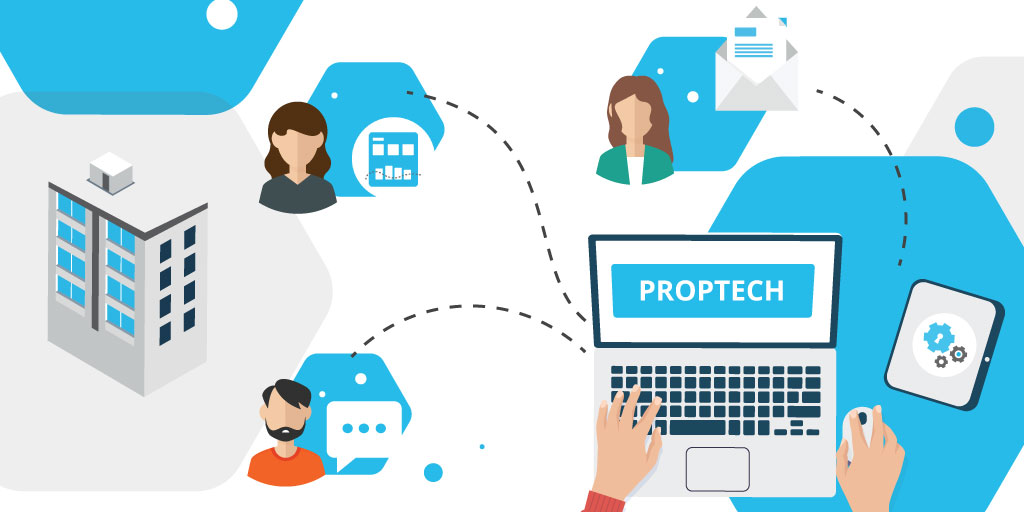 11 May

PropTech Solutions by Sector

The broad application of technology in real estate ventures is becoming more and more the norm world over. So, more players in the booming real estate market are buying into the idea of incorporating property technology in their ventures.

But innovators are constantly pushing the limits of technology and continually setting the bar higher. And every day, we wake up to the headlines of new award-winning technological marvels. As a result, most real estate players in Finland can hardly keep up with the latest consumer tech trends and solutions in all the sectors of the prop-tech space.

Thankfully, at PropTech Finland, we always strive to keep you posted about the newest innovations and most recent advancements in the property technology niche. And next, in this post, we highlight some of the latest proptech solutions in different segments of the Finnish real estate industry.
The Commercial PropTech Sector
Commercial proptech is the most predominant sector, with up to 168 companies that have ventured into it.
In the wake of the Covid-19 pandemic, the global workforce has become attuned to the benefits of working from home. Consequently, even as corporations push back a total return to the office, a large proportion of workers in Finland are growing comfortable working for two days in-office and two days working remotely in a week. So, a glut of office space continues to grow due to low workplace occupancy, particularly in the capital. As a result, most companies are eyeing small footprints and flexible workplaces and embracing innovative building initiatives and coworking spaces.
Opportunely, Spacent has re-envisioned and figured out how to operate a hybrid workplace best. Spacent offers an automated system that helps workers book a desk at a coworking space in different cities throughout Northern Europe.
Not just that. YIT, the largest urban development and construction company in Finland and arguably in Northern Europe, was the internationally acclaimed The Smart Building Award 2021 winner for creating the Workery+ concept. The concept helps companies negotiate flexible corporate office rentals based on the number of employees and according to use. Also, Workery+ makes for better working conditions and convenience on the tenants' front and eliminates the need for years of commitment.
Even so, the concept relies on PropTech companies to make it solid and efficient. For example, a proptech innovation such as Nuuka solutions is charged with connecting the work hubs to the cloud and managing the data of different workers and applications. Additionally, Nuuka monitors the systems and equipment in the work hub and alerts the property management in case maintenance is necessary.
And as proptech shifts towards a more secure data-driven approach, over 50 Finnish commercial PropTech companies have adopted the use of granular level data in their marketing endeavors. For example, the companies are gathering data that helps real estate professionals to market in a personal way to specific prospective buyers.
So, companies like Platform of Trust seek to provide a solution by using tech to collect and harmonize the data and then share it with interested parties. For instance, in the water consumption project, real estate managers use one platform to share the cost of creating API to their remote water consumption meters. This way, newbies in the industry can access the information and use it to make more informed decisions.
Residential PropTech
The residential proptech niche comes second among the sectors, with 125 companies exploring possible solutions.
If 2019 data from Statistics Finland is anything to go by, there were at least 2.73 million occupied housing units in Finland. Of these dwellings, about 39% are owned by single families. Along with that, 63% of Finnish households lived in owner-occupied homes. The dwelling types range from apartments, detached and terraced houses, to single-family homes.
Over the past couple of years, 6,000-9,000 subsidized apartments have been constructed annually. As a result, there has been an upsurge in digital housing transactions in 2021. More than 30% of these online transactions were transacted alone through the DIAS service in November 2021. And subsequently, the trajectory has only been upward.
Forward to 2022, a significant number of transactions will be done digitally. Digital transactions have the draw of standardizing dealings. Companies like kodit.io and blok.ai have taken advantage of the digitization and automated their services even further.
Despite witnessing an all-time high construction of residential habitations in 2019, fewer residential units were put up in 2021, occasioned by the advent of the Covid-19 pandemic. Between September and November 2021, the acquisition of residential construction permits plummeted by about 14% from the previous year. The average number of acquired construction permits in autumn 2021 is estimated at 9.3 million cubic meters, with residential building permits constituting a mere 3,1 million cubic meters.
Therefore, there has been a growing need to incorporate innovative technologies in this sector.
Entities such as GBuilder, for instance, have taken it upon themselves to connect the customers to the actual building process using BIM models. Besides, Congrid provides tools for improving digital workflow, documentation, data access, and quality-related reporting on construction sites. This way, construction pros can make more data-driven decisions, maximize productivity and reduce costs.
What's more, more foreign investors are venturing into the Finnish residential real estate market.
While the total worth of deals by real estate investors clocked a total of €7 billion, the residential real estate segments managed a laudable €2.3 billion. Foreign investors contributed around €700 – 1B to construct residential habitations.
There has been a constant increase in the number of foreign investments in this residential units segment of the Finnish real estate industry over recent years. And in a bid to draw on the influx of foreign investors, a company like PropTech company RealX.pro has emerged as a private real estate transaction platform connecting brokers, investors, and banks. Also, Exquance software assists with the valuation of property, automated financial modeling tools, and enhances client reporting and collaboration.
Retail PropTech
The retail proptech segment is the least exploited, with 56 companies on board.
As with any other retailer across the globe, Covid-19 lockdowns and restrictions have compelled Finnish shopping outlets to put necessary health-compliant measures to ensure customers enjoy a safe shopping experience.
Ahead are the three biggest shopping outlets in Finland based on sales
Jumbo-Flamingo (Vantaa) GLA:140 700m2, Visitors: 10 million, Sales per year: 410,1 million €
Iso Omena (Espoo) GLA: 101 300m2, Visitors: 14,7 million, Sales per year: 343,1 million €
Sello (Espoo) GLA: 102 000m2, Visitors: 18,6 million, Sales per year: 341,6 million €
The demand for technologies that can improve the user experience and engagement has thus soared among retail companies. Retailers are searching for insights on logistics and product demand based on the data from subscription-based services. Innovators like Hyperin are dedicated to providing management and monetization solutions to shopping centers based on customer information.
To have a competitive edge in the fast-changing retail scene, retail companies must thus think seriously about forming partnerships with other local brands and promoting each other. The companies need to share the information promptly with other players central to the whole ecosystem if they want to be regarded as valuable partners. The outlets need to use data platforms that collect, digest, and share data in an accessible format, such as dashboards, APIs, or batches.
So, Reach out to us!
If you are fortunate to be a developer of innovative solutions for the real estate or construction sector, do not sit back and sleep on this valuable gift? Instead, join PropTech Finland today and let us help you grow and turn that passion into a paycheck!