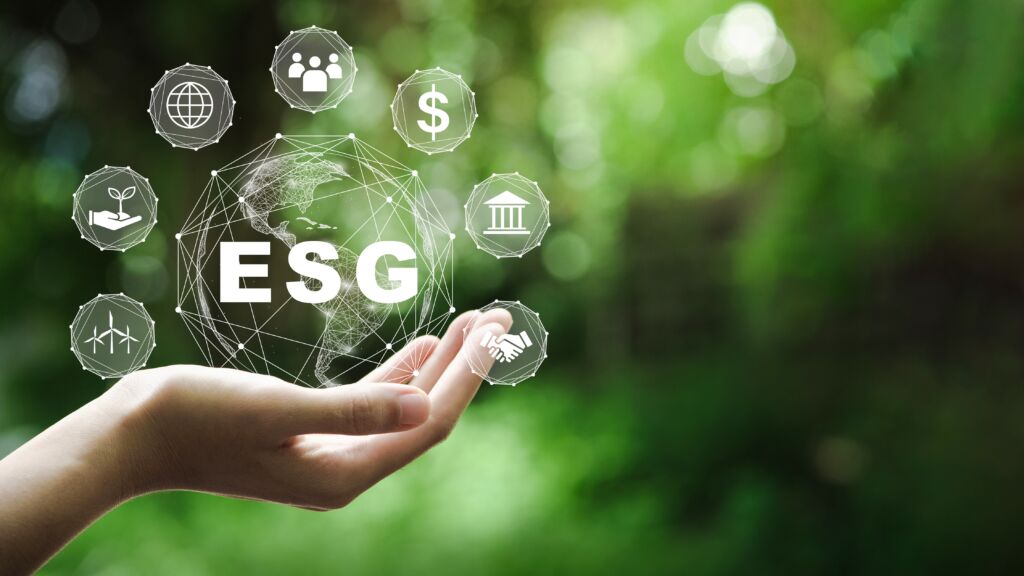 03 Aug

Why PropTech should lead the sustainable development

Environmental, social, and governance (ESG) concerns used to be afterthoughts for businesses. Firmly focused on delivering returns for shareholders, few companies truly considered the impact they had on their wider surroundings. Introspection triggered by the coronavirus pandemic led to a sea change. Financial returns are no longer the only requirement to grow a successful PropTech business.
Why ESG is Making Headlines
If ESG-related concerns used to be an afterthought for businesses looking for investment, those topics are now front-page news. Two years of a global pandemic made businesses worldwide realize just how closely connected we all are. Seemingly remote problems can have an impact locally and vice versa.
The effects of climate change are also becoming more obvious with persistent rains, flooding, and drought hitting countries not normally affected by those events. Ignoring those changes is impossible not only for those affected directly but also for businesses looking to grow and attract funding.
As a consequence, interest in environmental, social, and governance aspects of doing business is growing. Investors and consumers alike are considering a company's performance on a wider basis. For the PropTech sector, these changes create both obligations and opportunities.
How ESG is Putting PropTech to Task
PropTech startups and early-stage companies are relative newcomers to the construction and real estate sectors. However, alongside more established players in the field, they have inherited a challenging situation.
Our built environment is responsible for around 40% of global greenhouse gas (GHG) emissions. Inefficient use of energy and outdated infrastructure add to the climate crisis and waste precious resources.
As the largest contributor to global GHG emissions, the property and built-environment sector has an obligation to do better and become a leader in the field of ESG. Investors have started taking note, mostly driven by client demand for investments that look beyond financial returns. To back PropTech startups and drive the growth of early-stage companies, more venture capitalists (VC) are considering ESG credentials.
The World Economic Forum (WEF) recently commented on this trend, stating the "tide is now turning" with more VC firms prioritizing ESG adoption. Pushing these changes forward has become part of the WEF's agenda for 2022. The European Union is equally focused on driving the adoption of ESG, with many of its funding opportunities tied to meeting specific ESG criteria.
How PropTech Can Benefit from ESG Adoption
PropTech startups and small and medium enterprises are in the perfect position to drive the adoption of ESG and benefit from it.
Optimizing existing buildings and developing better, more energy-efficient real estate lies at the heart of most PropTech business models. Granted, selling technologies and applications to clients may focus on cost savings.
But, where ESG and PropTech are concerned, increasing cost savings and improving ESG compliance often go hand-in-hand. For example, technology that minimizes leaks in a building's HVAC system will automatically lower the cost of heating and cooling the property. Owners and tenants both benefit from lower energy bills and so does the environment as reduced leaks also reduce emissions.
Putting ESG first is not limited to reducing energy consumption. PropTech companies are equally well-placed to help their clients consider alternative sources of energy. PriceWaterhouseCoopers' London home is an example of a building that is now completely fueled by biodiesel generated from refined waste cooking oil. The result is a significant reduction of waste as well as lowered carbon and sulfur dioxide emissions. The building also incorporates substantial ecological spaces that have attracted bird and insect species.
Opportunities For PropTech Businesses
How can PropTech companies take advantage of the growing importance of an interest in sustainable business practices? There are three main paths:
Help improve the ESG credentials of existing buildings
Ensure ESG compliance is built into new developments from the design stage
Attract VC funding from ESG-conscious investors
Done well, all three options will support the wider adoption of ESG and the growth of the business itself.
1. Improving ESG Credentials of Clients
Digital technology is the tool of choice to improve the environmental performance of existing buildings. Most properties built several decades ago were designed with limited consideration given to energy efficiency or the sustainable use of resources.
Unsurprisingly, many building owners are unaware of their emissions. This is the starting point for PropTech companies. Analyzing a building's output is the first step toward optimization. Without understanding the sources of energy leaks or high emissions, it is almost impossible to do better. Gathering relevant data, examining it, and suggesting changes is what PropTech does best. Thanks to software including artificial intelligence technology, clients can access results based on far more information than humans could process.
By analyzing a building's performance and suggesting measures for improvement, PropTech companies can help bring existing buildings into the 21st century. Moreover, the initial analysis and improvements might be the beginning of a long-term relationship that results in continuous refinement.
2. Ensuring ESG Compliance in New Developments
ESG compliance criteria vary widely between countries and industry sectors. What is clear is that more and more federal governments and municipalities are prioritizing them.
When it comes to new developments, PropTech companies are best placed to advise developers and building owners on ensuring compliance. In many cases, this means understanding current regulations and checking them against proposed designs.
But developers also have an opportunity to future-proof their construction. Energy efficiency is one example. Of course, a new development will need to comply with current standards, but digital technology can set up a development to outperform them. Why does that matter? Because outperforming today's standards puts owners in a great position for the time when standards are being tightened.
As governments are striving to meet gas emissions targets and prevent catastrophic global warming, tighter standards are just around the corner. PropTech businesses can help their clients prepare for those today.
3. Attract Venture Capital Funding
No startup can grow without sufficient funding to feed its growth, and more and more venture capitalists are considering ESG in their investment decisions.
This shift is not only visible in the actions of VC firms. It is also noticeable in the rankings of startups. Where previous rankings would have focused on early profitability or success in attracting funding, it is now more common to see lists of leading ESG startups.
The WEF may have criticized the VC sector for its own delayed adoption of ESG criteria. But the organization also pointed toward the pivotal role venture capital can play in the global shift toward sustainable investment.
As investors, driven by their clients' demands, are proactively looking for startups and early-stage companies with a strong focus on ESG, PropTech companies with this focus stand to benefit. Put simply, those who can show their commitment to sustainable development will find it easier to attract critical funding.
The Next Step
Growing a company's collective consciousness of the importance of environmental, social, and governance factors rarely happens overnight. This shift involves more than slogans and marketing activities. It starts with thorough education and a true commitment to changing business practices.
As a PropTech company, making this shift opens unparalleled opportunities, including a greater client base and easier access to funding. It is perhaps the worst-kept secret to ensuring sustainable growth.
Join us at Recotech in November in Helsinki if you are looking to link responsibility with profitability in PropTech.